We're Getting Mutants in the MCU - The Loop
Play Sound
A small collection of links, info and other resources. Forever a WIP (this is a wiki after all...).
8/16/16: Some links/entries are out of date or broken, working on them...
Fonts
[
]
WhatTheFont -  Font recognition from an image. Comes in handy every now and then.
Some fonts. Pic related.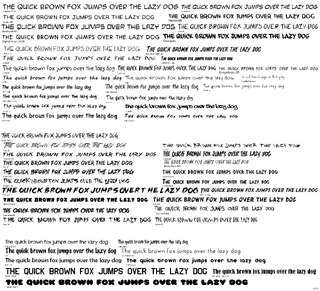 Reference, tuts, etc.
[
]
http://www.blambot.com/articles_grammar.shtml - A small writeup on some comic book lettering conventions and stuff. A nice read for typesetters. Slightly older revision with a few additional types described.
SFX
[
]
http://thejadednetwork.com/sfx/ - Easy to search and many entries.
http://mangastudies.com/sfx/ - A tad clunky. it has a tendency to go down. I found it easier to paste all entries in a text file to search among them later.
http://www2.aasa.ac.jp/people/smiyata/CHILDESmanual/datafiles/wakachi2002v5/list_onoma.html - Just a listing.
http://www.muri.se/misc/soundfx.html
A small book on mimetic expressions, giongo, etc. Partially on English though some kana knowledge may be needed.
Filters
[
]
.8bf photoshop filters, also compatible with many image editors.
Mehdi fine threshold filter - It works nicely for cleaning large, sharp scans
Flat median , Noise shampoo helpful for de-noising images. Make a copy of the base layer, filter it and play around with the layer blend modes and opacity.
Software, etc.
[
]
Irfanview- Lightweight viewer with some basic edition tools. Can use 8bf (photoshop Compatible) filters. Its batch functions are useful for renaming files and batch-convert PSD files to the final release PNGs/JPGs
Google Translator Browser Add-on -  Exactly what it reads on the tin. Not Google-official despite the title, though.
Tegaki - Handwriting recognition. A bit redundant since you already have IMEpad on windows, but hey.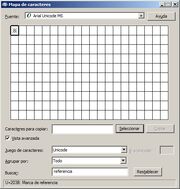 Character Map - Likely available from you vanilla OS install, pretty sure of than on Windows and Ubuntu... Useful to locate certain commonly used symbols used commonly in speech bubbles (reference marks※, hearts♡♥, etc ~♪).
Clipboard manager - very useful for constantly copy-pasting text and stuff since it can hold several entries in it's buffer. For example Ditto.
FontForge- Font editor. Lets you edit a font file so you can add new glyphs, modify existing ones, etc. Example (modified I, C, S, added em dash, ♡, ♥, ♪, etc.)
Miscellaneous Links
[
]
Inside Scanlation has a really nice set of textual guides for both general editing and QCing.